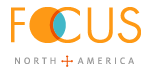 My brothers and sister in Christ of St. Peter Mission:
Make sure to read this article and listen to the podcast. Part of our vision must be to serve the poor, in obedience to Christ's teaching in Matthew 25. There is much we can do.
Announcing a brand new humanitarian social service agency in the United States by the Orthodox Church.
Listen to a podcast by Fr. Justin Matthews:
[audio:http://audio.ancientfaith.com/interviews/afp_2009-04-12.mp3]
From Fr. Justin Matthews, Executive Director and CEO of Focus:
The dream of an Orthodox Christian social action agency entirely dedicated to reaching out to help our neighbors here at home has long been in the making. It is a dream whose time has certainly come.
I need not mention extensively the desperate reality many are facing in our country and even in some of our parishes. One in fifty children in the US are homeless, evicted families are living in tents, millions are jobless, and even more feel hopeless. It is for this reason that I make this appeal to you, the faithful, to support this new ministry.
In early 2009, FOCUS North America (Fellowship of Orthodox Christians United to Serve) launched as a network of Orthodox Christian social action ministries and social action workers that express Christ's love in North America for those who are hungry, thirsty, strangers, naked, sick or in prison (Matt. 25:35-5).
In its first 60 days of operation, FOCUS North America has partnered with dozens of Orthodox agencies and parish initiatives and awarded more than $30,000 in grants.
But there is so much more to do this year to care for the hurting and hopeless in our communities! Thank you so much for participating in FOCUS North America by sharing this website with all of your friends and by giving a generous gift today.
For those we serve,
Fr. Justin Mathews
Executive Director & CEO