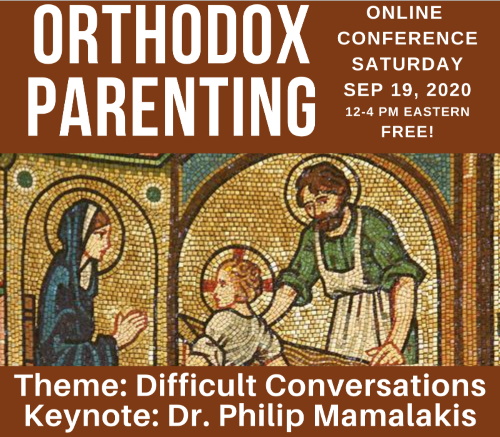 Christ is in our midst!
Did you hear about the free Parenting Conference this coming Saturday? Register for FREE.
Here's the schedule.
12:00 – "Is God Real?" Fr. Patrick Cardine
12:30 – "Sexuality" Fr. Raphael Barberg
01:00 – "When Parents Disagree" Presv. Kerry Pappas
01:30 – "The Influence of Friends" Fr. Michael Nasser
02:00 – "Sibling Rivalry" Kh. Gigi Shadid
02:30 – "Discipline vs. Anger" Fr. John Finley
03:00 – "Difficult Conversations" Dr. Philip Mamalakis
Can't attend the live presentation? The conference will be uploaded to this YouTube Channel about two weeks after the conference. Go ahead and subscribe so that you will be notified.
In Christ,
Fr. John Finley
(Interim) Dean of St. Athanasius Academy & College
www.saaot.edu
www.stathanasiuscollege.org