Anatole Kurdsjuk — May His Memory Be Eternal
Visitation for Anatole Kurdsjuk will be held at at the Harvey Englehardt Funeral Home on Thursday, August 1, from 7pm-9pm. The funeral home is located at 1600 Colonial Avenue in Fort Myers (get map). Trisagion prayers will be held at 8:45pm officiated by Fr. Hans Jacobse.
Obituary for Anatol Kurdsjuk
(From the Harvery Englehardt website)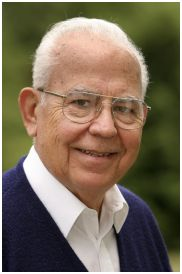 Anatole "Tony" Kurdsjuk, 78, of North Fort Myers, FL, quietly shook off the clothes of this life and went home to be with his Lord on July 26, 2013.
Born November 2, 1934 in Mariupol, USSR to Jacob and Olga Kurdsjuk, Anatole and his parents were survivors of the Nazi Labor Camps in Germany during WWII. The family immigrated to Bellmore, NY in 1948. Tony attended Duke University before enlisting in the U.S. Air Force in 1955 where he worked as a programmer on the first computer systems. Taking a job with Honeywell after the service, Tony met the love of his life Linda, proposing on their first date and marrying in 1963. He moved their family to West Windsor, NJ in 1969, where they lived until retiring to North Fort Myers in 1997.
Once in Florida, Anatole fulfilled the promise he made to his father decades earlier, writing the story of his family's struggles in Stalin's Russia and Hitler's Germany, and of the miracles that allowed them to survive and come to the United States. After "The Long Walk Home, With Miracles Along The Way", was published in 2005, he spoke continuously at schools, universities, clubs and holocaust gatherings, sharing the tales of his family so that future generations would "never forget" the things that happened during those times, until health issues forced him to stop in 2010.
Anatole was predeceased by his parents, Jacob and Olga, and siblings Michael, Anastasia, Sergei and Victor. He is survived by his wife Linda, sons Jacob and Tony, their wives Muriel and Jennifer, and grandchildren Nicholas and Abigail.
A viewing will be held on Thursday, August 1 from 6-9PM at Harvey-Engelhardt Funeral Home, 1600 Colonial Boulevard in Fort Myers. Burial Services will be on Monday, August 5 at 11AM at St. Mary's Russian Orthodox Church, 316 Cassville Road in Jackson, NJ. In lieu of flowers, donations may be made to The Holocaust Museum & Education Center of Southwest Florida (http://www.holocaustmuseumswfl.org).