St. Peter's First Annual Christmas Lent Retreat
Saturday, November 12, 9am-3pm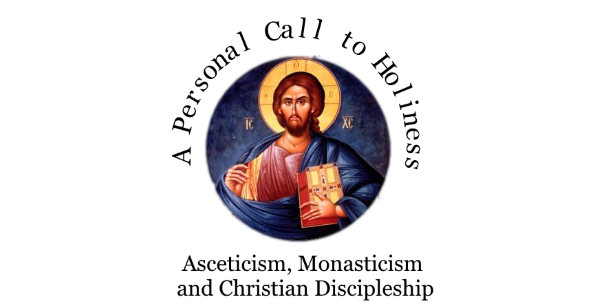 From Fr. Hans: I encourage everyone to attend this retreat. It is structured not take your entire day, and I you will personally profit from it. I also believe it will strengthen our parish long term. It's a six hour commitment (9-3) but you will reap great benefits from it.
All of us are called to a life of holiness through a life of prayer, fasting, almsgiving and manual labor. And, for all of us, monastic life remains for us the touchstone for what it means to live life in Christ.
Asceticism and monasticism can help us live as disciples of Christ. The good will and the hunger for a deeper, more personal spiritual life is there. The challenge, for all of us, is making the connection between our heart's desire and the tradition so that we can draw close to Christ.
Fr. Gregory Jensen will teach us about (with plenty of time for questions):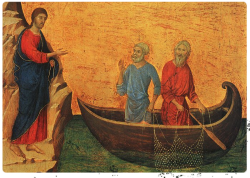 The Monastic Life as a Model for Us
Our Calling as Disciples
What Christ has Called us For
Follow Jesus Like the Disciples Followed Him
What's Our Mandate?
Maintenance Serves Mission
Serving God and Church Life
Called to Serve the Neighbor
The Parish is for Making Disciples
Our Retreat Leader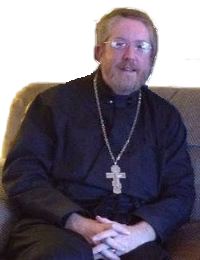 Fr. Gregory Jensen is an Orthodox priest serving in Madison, Wisconsin. We will look at holiness as a personal call to true freedom which comes through obedience to God's will for our lives. Such obedience is only possible if we commit to live as disciples of Christ.
We will discuss two very different understandings of freedom: freedom of choice and freedom from sin. Our culture emphasizes the first, the tradition of the Church the second. The personal question we must ask is what kind of freedom do we desire?
Finally we will outline who holiness is lived out in the Church, and how the Church was established by Christ for discipleship. He will present the ascetical disciplines of prayer, fasting, almsgiving and manual labor as the practical means of Christian discipleship.
Retreat Details
When? Saturday, November 12 from 9-3pm. Fr. Gregory gives the sermon on the following Sunday and will give a short presentation with time for questions during Social Hour following the Liturgy.
Where? St. Peter Orthodox Church
Who is invited? Everyone. Bring a friend.
Cost? Free will donation.
Will there be lunch? Yes, coffee and bagels in the morning, lunch at noon.
Questions? Please contact us through the website.
Where is St. Peter's? Directions on the website.
If you would be willing to underwrite a portion of the this retreat please see Fr. Hans.
St. Peter the Apostle Antiochian Orthodox Mission
24850 Old 41 Road Suite #6
Bonita Springs, FL 34135
www.stpeterorthodoxchurch.com