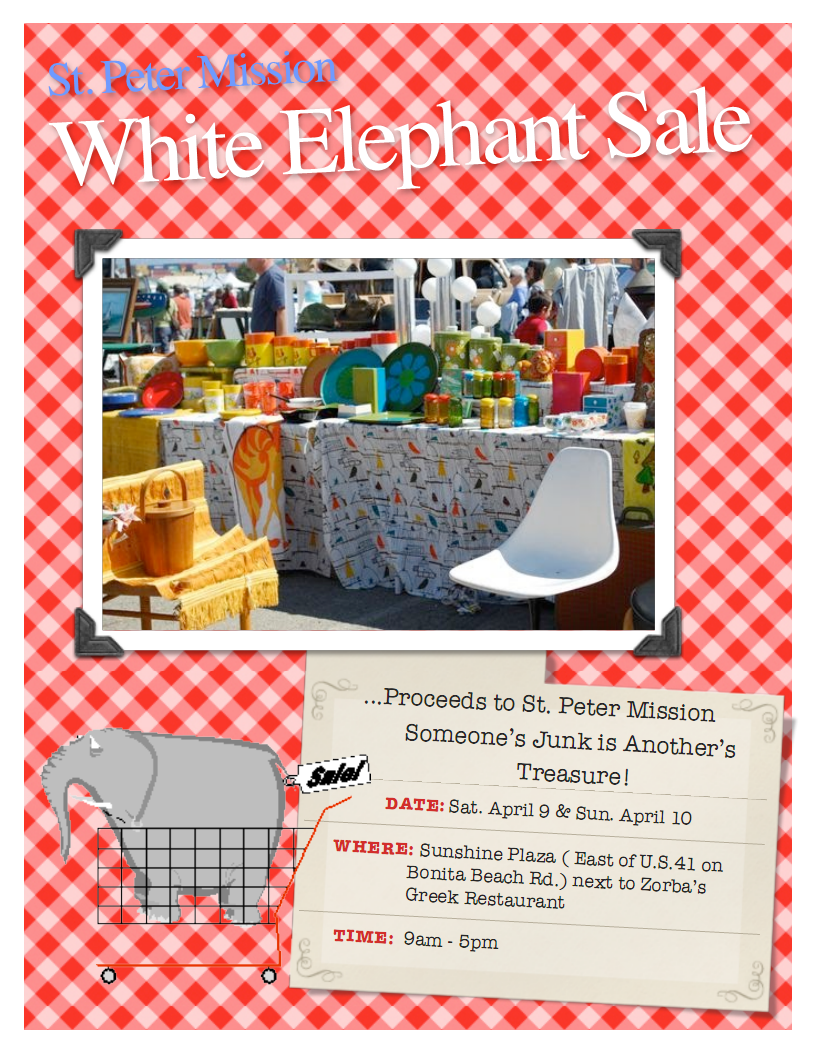 St. Peter Orthodox Mission White Elephant Sale
When? Saturday and Sunday, April 9-10 from 9am – 3pm
Where? Sunshine Plaza, 9220 Bonita Beach Rd, Bonita Springs, FL
(1/2 mile east of US 41 on Bonita Beach Road (get map) next to Zorba's Restaurant)
Lots of good items, housewares, furniture, and more. Great bargains.
Need more info? Care to help?
Please call Mary Jarvis (239-263-9292) or Mary Copeland (239-498-1331).
Have something to donate? Please give us a call.
All proceeds benefit St. Peter Orthodox Mission
www.stpeterorthodoxchurch.com
239-248-4775
One man's trash is another man's treasure!